The New Stress Eating...It's Not What You Think!
Let's talk about how you can go from HOT MESS to LESS STRESSED by improving your gut health and getting a grip on anxiety.
I know. I can hear you screaming in your head, "WHAT?! Stress eating??? That's exactly what everyone tells us NOT to do!" But there's a new way to think about eating when you're stressed. And it's not curling up on the couch with a gallon of Rocky Road and a box of Twinkies while you binge watch all 10 seasons of Friends on HBO Max.
Although I do HIGHLY recommend watching Friends reruns if you are feeling stressed. A good laugh is great medicine and who doesn't ROFL at Ross and Monica's dance routine to get on the platform on Dick Clark's New Years Rockin' Eve show. (Season 6, Episode 10 "The One with the Routine" in case you need to look it up.)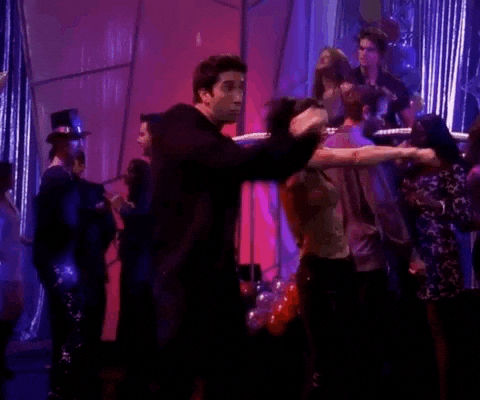 There's a whole new body of research showing that your mind and gut are connected and that what you put in your stomach on a daily basis is affecting your moods, your cognitive abilities, AND your ability to handle stress. AKA...you've got to stop eating like crap!
The new stress eating will have you doing the happy dance and it comes with these awesome side effects:
None of the guilt

Actually helps you control your anxiety instead of making it worse

Improves your gut health, your sleep, and your energy levels

Simple steps to follow to feel better in just a week
Intrigued? Want to know more? Ready to do the happy dance?
In this week's video I talk about how you can stress eat your way to a healthier body and a happier life.
Visit this link to download the free ebook I talk about in the video.
Leave me a comment!


Have you tried changing your diet to help control your anxiety? If so, what plan did you follow and how did it work? Were you doing the happy dance? Share the love. Someone might benefit from your experience!